GT Owner '05 & '18
Mark IV Lifetime
NOT bogus... read it in a few car magazines and talked to some Porsche employees and they verified the suicide doors are gone.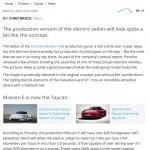 Here is some information on their chargers... sounds like they may have some around highways... not sure 160+/- willo be enough for the US highways... guess it depends where they place them.
https://electrek.co/2018/04/16/porsche-ev-charging-network-north-america-mission-e/
Here are some spy photos they say are of the new Taycan close to what it will look like... They screwed it up in my opinion. If this is what it will look like, I'm out.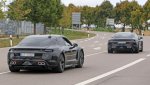 Last edited: