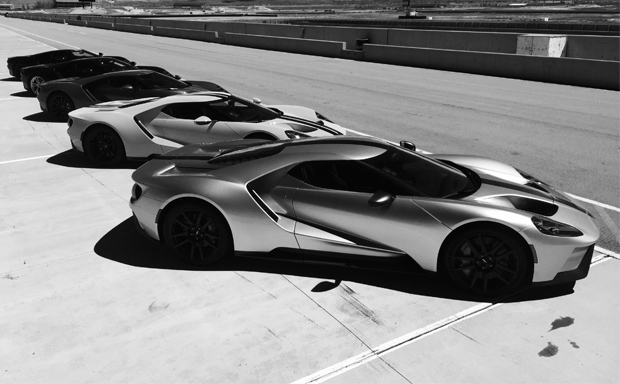 It's now 12:01 AM on Ford GT Media Launch Day! Here's the rundown of all the media reviews, tests and videos from the 2017 Ford GT launch event that just took place in Utah. We'll keep the list updated as the reviews come online.
Forbes
2005 Ford GT versus 2017 Ford GT: Capturing Lightning In a Bottle. Twice
Kelly Blue Book
Autoweek
2017 Ford GT first drive: Hoo baby! IS THIS THE BEST ROAD-GOING RACER EVER?
Car and Driver
2017 Ford GT: Ford's fabulous GT takes its lucky, if cramped, pilot right back to Le Mans.
Motor Trend
2017 FORD GT FIRST DRIVE: THE RIGHT STUFF – Ford builds a racecar for the road
Automobile
First Drive: 2017 Ford GT – Ford's all-new GT brings some of racing's best practices to the street
Autocar
https://www.autocar.co.uk/car-review/ford/gt/first-drives/ford-gt-2017-review
AutoExpress
Evo
2017 Ford GT review – America's answer to the hypercar elite?
Autoblog
The Blue Oval's Best | 2017 Ford GT First Drive – Ford's modern supercar lives up to the myth.
The Sunday Times

Road & Track
What You Learn After Driving the Ford GT
TechCrunch
A day on the track with the ridiculous 2017 Ford GT supercar
Wired
The Telegraph
2017 Ford GT review: a new breed of supercar
CNET
2017 Ford GT: More race car than road car
Carfection
CNN Money