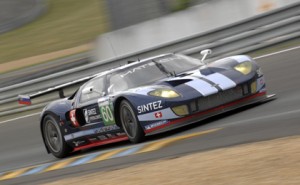 The continuing speculation around the automotive blogosphere is that Ford is set to make some kind of return to endurance racing at Le Mans in 2016.  There have been rumors of everything from a P2 effort to a carbon-tub based Mustang to a return of the Ford GT.  Ford is obviously fond of making a splash on anniversaries, and we are coming up on the 50th anniversary of Ford's greatest racing achievement.  Today, Motorsport.com adds to the speculation with a piece examining the possibilities of why the FIA World Endurance Championship will be in Detroit at the 2015 North American International Auto Show making an announcement on January 13.
NAIAS isn't exactly the natural venue for the FIA to be making any announcements, so at the very least it's a curious coincidence given all the speculation surrounding a return from Ford.  However, Ford will take the stage one day earlier to make it's product reveals, and it would seem more appropriate for them to make any announcements then.  Are the two related, or is it much ado about nothing?  We'll have to stay tuned to find out.
Read the full story at Motorsport.com HERE.
*Update*
Autoweek is also getting in on the will they or won't they speculation based on analysis of the January 13 FIA announcement.  You can catch their piece on the rumors HERE.