Le Mans 2010 Sponsor * Moderator
Mark IV Lifetime
Le Mans 2010 Supporter
MY COBRA HAS BEEN SOLD.
As I suspected, another Ford GT Forum friend of many years has contacted me and decided to purchase the Cobra. It is going to a great new home. I am confident many happy years are in store! (I like to keep all sales discrete, so if the new owner decides to chime in, I am leaving that up to him (or her)!
I decided to sell one of my Shelby CSX4000 cars. It was built to be as original as possible with NOS 1965 block 427FE. Runs great! See my detailed description with links to dozens of photos and video link on our website:
https://www.goodwood-sterling.com/carsforsale.
Send me a PM with any questions or respond through the link on our website. Special pricing offered only to Ford GT Forum members.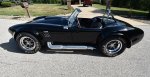 Last edited: