GT Owner
Mark II Lifetime
How lucky are we to celebrate Independence Day.
And also, to celebrate the finest American super cars!
Finally had a chance to more formally celebrate the arrival of my 2021 Heritage, and what better way to do it, than with a FORD of July gathering, and playing the Ford vs. Ferrari movie, along with themed drinks. Forum member Vince and Susan H. and family brought out their amazing NFGT beauty as well, and we were joined by a couple other forum friends, including Karl B. and Brian W.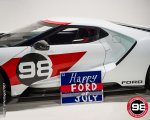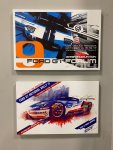 Also, if you have those beautiful canvases from the GT rallies and events, get them stretched and put them up so they can be enjoyed. They really are nice works of art.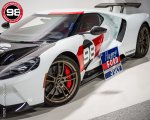 Last edited: