Jaguar flew me to Montreal to spend the weekend at the Formula E races. It was a great time, had a tour of the pits and garages and was able to spend a fair amount of time with the team and learned a lot ablout the cars and race.
I have included some pictures.
A special thank you to Jaguar Calgary and Jaguar Canada who provided a first class weekend and a lifetime of memories.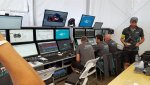 Alain Prost talking in the VIP lounge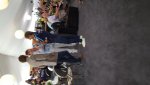 The new Jaguar I Pace PEV
Last edited: