GT
Mark IV Lifetime
Le Mans 2010 Supporter
The soft touch surface material of my center council had some small nicks in it so I decided to change it up and add some pop to the interior.
I was inspired by the contrast of the silver console of the 05/06 GT.
I also did the soft touch surface of the Little panel where the window switches are.. I really like the small amount of contrast it adds to the interior .. I did this about a year ago it's held up well,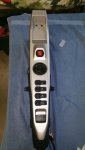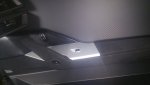 no issues! Someone asked me to post some pictures so here you go!
Last edited: