GT Owner
Staff member
Mark IV Lifetime
Le Mans 2010 Supporter
Gentlemen,
Many of our ranks have attended and displayed their GT's at this unbelievable auto show and will tell you it's off the charts. The same beautiful location as our Rally 13 Concours at Fountain Park here in AZ with over 1000 cars displayed with each make in their own area. Ford GT's are given the best spot in the Super Cars section. Every rare and special car you can imagine is there. Race, Hyper-car, Muscle-car, Factory Specials and one offs, European, Oriental, American, and a lot of cars you've forgotten about. Arizona automobile heavyweight Peter Volny has put this show on for a decade now and it's by far the biggest car show in Arizona. He donates enormous amounts of his time and everyone involved is an unpaid volunteer so that 100% of the proceeds can go to The Phoenix Children's Hospital. The last show raised $262,000 and well over 1 million dollars has been donated to PCH by this event in the last 5 years. Cost to attend and display your GT is only $60 tax deductible dollars. We had over 20 GT's at the last event and everyone had a good time. If you're coming post up and I'll keep a list.
After the show GT owners can head to Becks Landing for pizza, Italian sausages, and cocktails. Gonna be great.
Put Saturday February 12 on your calendar and come join us. Cheers.
Chip
1. Chip Beck - 2017 GT
2. Partssman - 2006 GT
3. Harley Cluxton - 2019 GT
4. Peter Volny - 2006 GT
5. Charley Beck - 2006 GT
6. Wally World - 2
7. SteveA - 2
_____________________________________________________________________________
_________________________________________________________________________________________________________________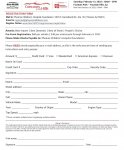 Last edited: